How to send to emails to your membership with Ghost?
Configuring Ghost for sending emails to your members requires two essential configurations:
1)  SMTP Credentials
The SMTP configurations, which play a pivotal role in ensuring proper email delivery, are completely managed by our team at Firepress. These configurations are vital for various transactional email services, including:
subscription confirmations
login recovery
secure login links
emails to staff users
etc.
2) API Key
At Firepress, we take care of managing the API keys for you. Once you receive the necessary information from us, simply copy and paste it into the designated sections of the configuration. The following values will be shared with you:
Mailgun Private API key
Mailgun region
Mailgun domain
To configure your API key, please follow these steps:
Access the Admin Panel.
Navigate to the Settings section.
Locate the Email Newsletter settings.
Proceed to the Mailgun configuration.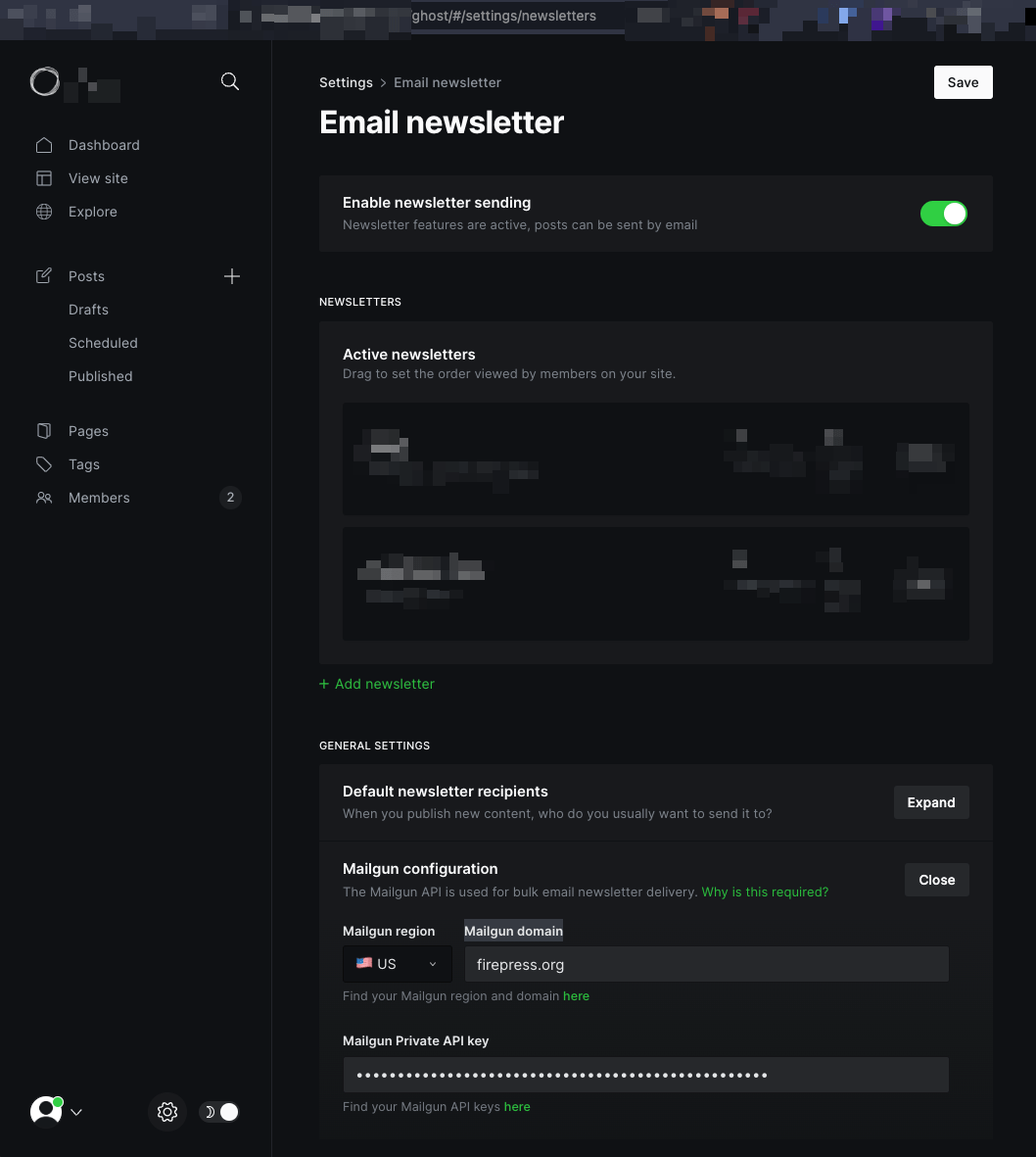 By adhering to these configurations, you can ensure seamless email communication with your valued members.