I love software. I always been fascinated by the power hidden behind lines of codes. I love to connect the dots that seem disparate to unveils the "big picture." I like to ask myself and solve what is complex. I'm the typical ENTP-A type of personality.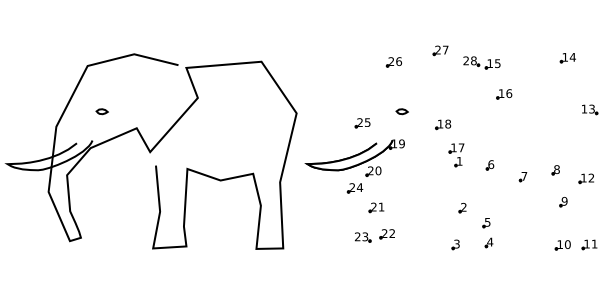 When I saw the movies the Matrix... that was it. Coding is cool, coding is the shit, coding is intense... and with code, we can build amazing stuff.
My job is to care. Care about the way we communicate, care for our teams, care for our clients, care for our products. In a nutshell, care for the things you care about.
My little story
In 1999, I decided to study coding in college. I learned how to program in C++, Visual Basic, Cobol, Assembler, how to do SQL queries and the like.
In October 2012 I decided to launch my first blog. I discovered that I love to write and publish. At that time, my site was running on WordPress 3.xx. It did the job but it was a pain to manage.
A year later I discovered the open-source project Ghost on Kickstarter and did the switch in February 2014. Never looked back.
Following closely where this project was going, it was clear to me that Ghost was the one. Not only for me but for the majority of small and medium companies (150 employees or less).
Then in 2015, as I was reading TechCrunch I saw a post regarding Docker. It explained this concept of deploying applications within containers and how powerful and cheap it was compared to VPS (virtual private server). I was hooked. Without knowing it, this was the kickoff I was waiting to launch FirePress.
In 2016, I decided to go all in about learning Linux servers, DevOps and to understand this great world of managing applications in containers. I mean really doing it, not hiring other people to do it.
Today I'm proud to say that 100% of our applications are running in a container and that services are orchestrated via Docker Swarm.
The question:
There is one question I can't stop asking myself:
How can we become the default one-stop-shop, where entrepreneurs start their Mobile-First websites and blogs?
By the same token, how can we help the 2.5 billion new people who are coming on the web to leverage the Internet like developed countries do.
While I'm still working to find the answer, you can checkout why I decided to launch FirePress.
If this makes sense
If our mission resonates with you, I believe you should host your Ghost's website with us as I'm sure you will enjoy what we built here. We offer a 10-Day Free Trial for everyone who is looking to host their Ghost website.
Cheers!
Pascal Andy
Founder at FirePress 🔥📰
Jump in the conversation 😉.
To comment below, login with your GitHub account.